Welcome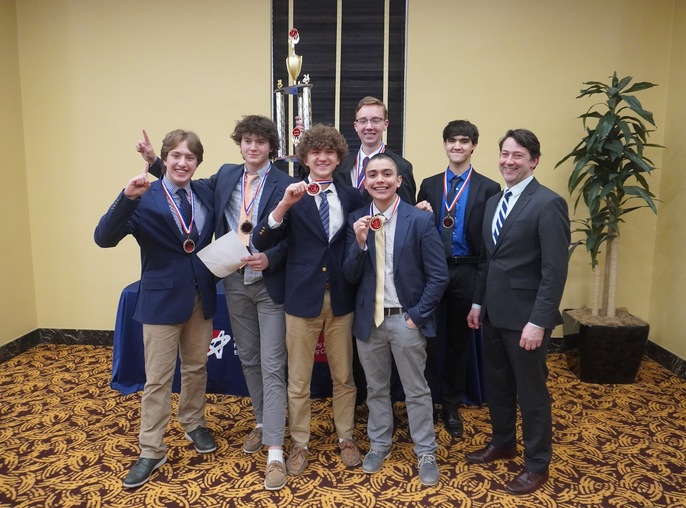 In 1983, interested groups came together to explore how Ohio could better inform students about their constitutional rights and responsibilities and fill a void in law-related education. A coalition of the Ohio State Bar Association, Ohio Attorney General Anthony Celebrezze, and the American Civil Liberties Union of Ohio Foundation strongly believed that partnerships between the educational and legal communities could effectively achieve this goal and together founded Ohio Mock Trial, a statewide high school mock trial program. The Supreme Court of Ohio, which is also a strong proponent of law and citizenship education, became a program sponsor in June 1988.
Today, OCLRE con­tin­ues to pro­vide pro­grams fo­cused on:
imparting practical law-related information to students and teachers,
developing problem-solving and critical thinking skills for students, and
providing positive engagement between students and the community.
Latest News
04/05/2017
This is a part-time position (20-25 hours per week) that provides program and administrative support to the Ohio Center for Law-Related Education staff to efficiently and effectively fulfill the organization's mission.
03/24/2017
Middle School teachers across Ohio have brought a classic piece of literature to life by participating in the Ohio Center for Law-Related Education's Middle School Mock Trial. Nearly 500 students from 32 middle schools across Ohio will play a role in the 2017 Ohio Middle School Mock Trial State Showcase March 24, 30, and 31 at the Thomas J. Moyer Ohio Judicial Center.
03/14/2017
COLUMBUS (Mar. 14, 2017) - The Ohio Center for Law-Related Education (OCLRE) concluded its 34th annual high school Mock Trial Competition on Saturday, Mar. 11, when Indian Hill High School-Team Red (Hamilton County) defeated Notre Dame Cathedral Latin High School-Legal Lions (Geauga County) to win the state championship. The competition began on Thursday, Mar. 9 at the Franklin County Courthouse with 32 teams from across the state. Indian Hill and Notre Dame each won four consecutive trials to advance to the championship, which took place at the Ohio Statehouse and was broadcast live by the Ohio Channel. The Indian Hill team will compete for the National High School Mock Trial Championship, May 11-13, in Hartford, Connecticut.
view all events
Upcoming Events
May 5, 2017
Supreme Court of Ohio
May 17, 2017
Columbus State Community College
view all events